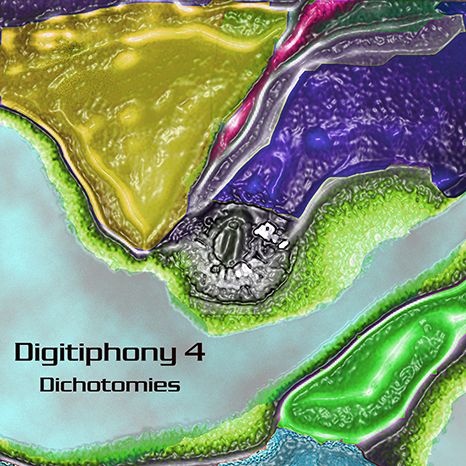 A journey through the seemingly disparate (hence the "Dichotomies" title of the Digitiphony) existential elements of 'Life', 'Soul', 'Commerce' and 'Art'. 
Though seeming outwardly to pull against each other, this work seems to discover for itself that these four elements are in fact inextricably linked. For, though 'Art' struggles to live with 'Commerce', it needs it to spread its word, and though sometimes the serenity of 'Soul' seems to be so lacking from 'Life' the latter is in fact the manifestation of the former.
"At times chaotic, always baffling and predominantly indefinable, this most recent incarnation of the genre continues to tread new musical ground and promises to reward the committed listener more with each listening."
Digitiphony 4 at Spotify
Digitiphony 4 is available on Spotify, Amazon, Tidal and more - click this link to preview on iTunes
Digitiphony 9 released 7th January 2019
Digitiphony 10
'A Quantum Mass' released 3rd January 2021
Culmination from Digitiphony 3