I received the score of my Tone Poem Kingley Vale back from the printers this week. It looks amazing. Beautifully engraved by Graham Hall at ghmusic.prep.com and printed on heavy grade A3 paper so no bleed through from the other side of the pages.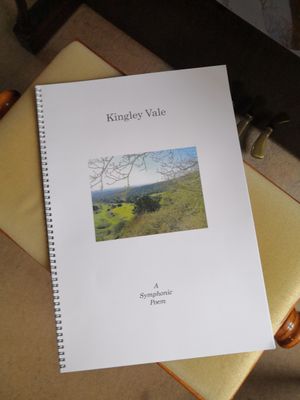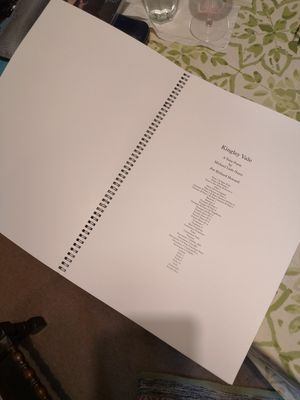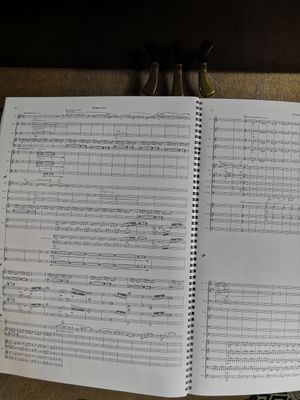 I have started remixing 'Culmination' from Digitiphony 3 final movement in Dolby Atmos surround. I think this format may be about to become more mainstream as an immersive music format, though of course, in the history of music formats there have been many casualties along the road so no-one can predict which ones will stay the course. But I think music has been itching for a new format for decades - the gradual creeping, pervasive compression of music files on the internet to stream them has had a numbing effect on music quality, though it is understandable how and why it has happened. But Dolby Atmos has been around in cinemas and theatres for a while now, and the technology is spreading to people's homes and, more importantly, AI and software developments have meant that it can be translated into headphones listening. Our two ears make 3 dimensional sense of sound surrounding us, after all, so why shouldn't that be possible with artificial intelligence and computer software?
Also I am back working on my Digitiphonic version of R Strauss' Metamorphosen, again, after gaps and distractions. I need to accept that this is a long term project and pace myself. I am terrified I will make a poor rendition of a much admired, aesthetically profound and inspired piece of music, so I am taking my time and being careful and meticulous. I am working on the second phrase of the words by Goethe that Strauss was originally going to use for the music, before it became a string piece. These words of Goethe's are deeply moving, and are one reason why I can't let this project go.